What is Forest School?
Forest School uses the outdoor environment to help all children to learn, children are encouraged to develop independent skills, improve their decision making, critical thinking, concentration levels and raise their self-esteem and confidence through small achievable task. Sessions of forest school are child led to accommodate individual learning styles and schemas. Children are encouraged to make choices and plan their own activities and learning. Our qualified Forest school leader observes and assesses children during the session.
Forest School meets the Early Year's Foundation Stage in all 7 areas of learning.
In Personal, social and emotional development, there are opportunities for children to engage in an interest and persist for extended periods of time and develop teamwork skills that includes listening, negotiating and planning.
With Communication and language, the Children develop vocabulary relating to the natural world and talk about interests and activities.
For Mathematics there are opportunities for counting and calculating various materials and comparing shape, size and colours of natural materials.
Understanding of the world encourages exploration using all sense questioning and investigation.
Expressive arts and design enables the children to explore colours and textures and opportunities to make musical instruments.
Literacy develops mark-making skills and Know information can be retrieved from books.
Physical development develops gross motor skills; running, climbing, lifting, rolling and using ropes.
What do the children need?
The Nursery will provide waterproof clothing for all children to wear each week.
The children will need to come to the Nursery wearing:
•    spare layers of clothing in autumn and winter months depending on the temperature.
•    woolly hat and gloves in Autumn and winter
•    2 pairs of socks to change after Forest School
•    A pair of Wellington boots/stout shoes
•    Long trousers
•    Sun cream and a hat during the summer months
•    A bag for dirty clothes
Our Forest School Leader will answer any questions you have when you visit the Nursery.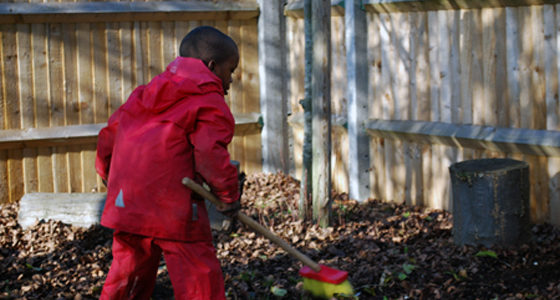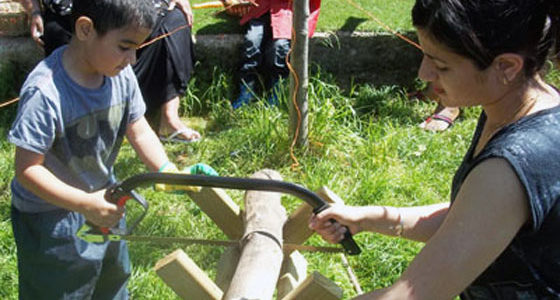 A real life experience for children to enjoy every week!